Advocacy Initiatives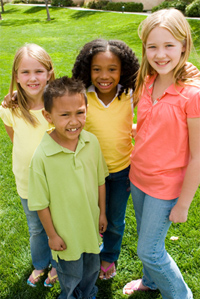 Childhood Obesity is a national priority. According to the Trust for America's Health 2009 Children's Health Survey, Nebraska ranks as having the 21st highest percentage of obese and overweight children, at 31.5%.
As a healthcare professional, your voice is the voice of your patients in the community. We must advocate on all levels to improve the health of Nebraska's children by advocating for access to healthy foods and physical activity opportunities. In practice, in the community, and on statewide, and federal levels, as a healthcare professional, you can become an advocate.
Check out the AAP's obesity prevention website and click on their policy opportunities tool to learn about specific advocacy strategies.